Mont Valaisan - Freeride Area at 2800 m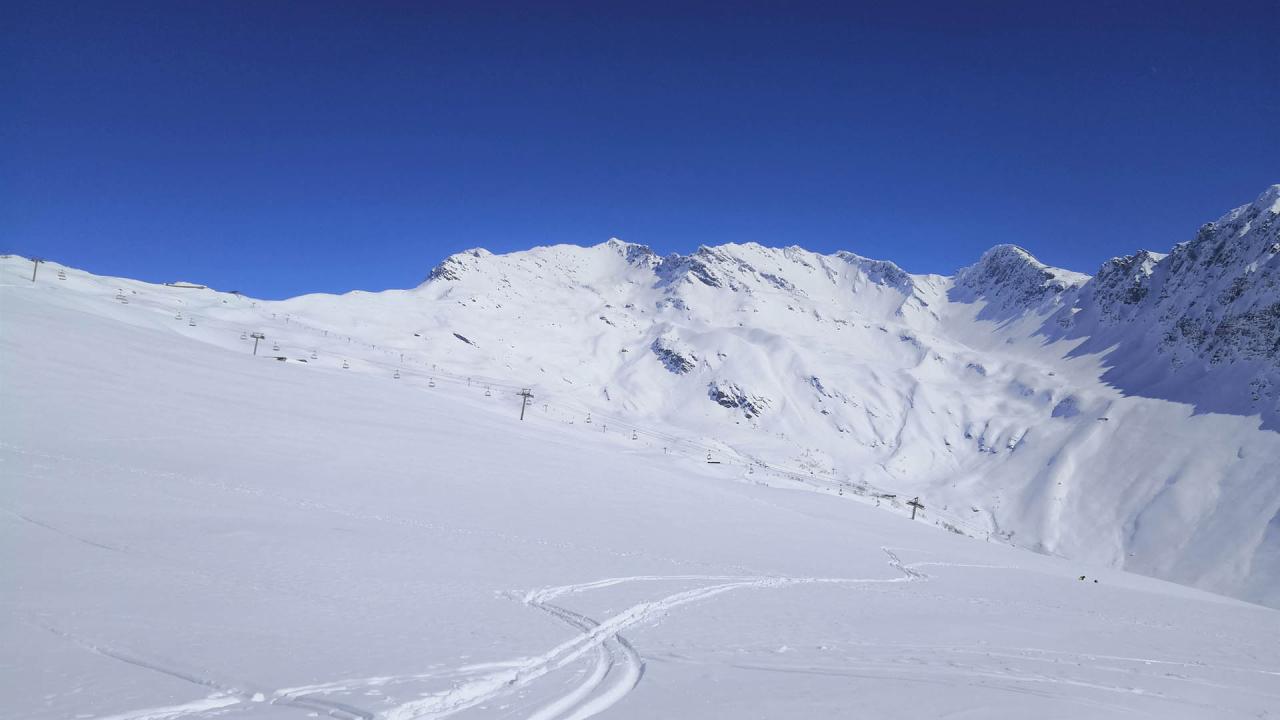 On the La Rosière ski area, escape to uncharted terrain and make your own tracks as you descend the snowy slopes of Mont Valaisan. Located in the San Bernardo Area connecting La Rosière to La Thuile in the Aosta Valley, this sector is a recent addition, with its expansion dating back to winter 2018.
The Mont-Valaisan project was a significant opportunity for La Rosière. With two new detachable chairlifts, the resort allows skiers to reach a new peak at 2,800 meters above sea level. While new red and black slopes have been introduced, the facilities provide access to vast areas for freeride skiing with complete freedom. Large fields of powder snow await you for off-piste skiing in total safety. In just 8 minutes from the base of the Moulins chairlift, backcountry enthusiasts can reach the summit and enjoy descents.
When skiing meets ecology
It's not only about the pleasure of vast open spaces; ski resorts also make a point of marking these spots while respecting the environment. To bring such a project to life, La Rosière collaborated with environmental organizations to undertake actions for the preservation of wildlife and flora.
Facing ecological challenges, La Rosière established its own Environmental Observatory to respect the different species present in its territory and avoid any disturbances. Red frogs, Western Capercaillie, and other species coexist with skiers. The development of the Mont-Valaisan sector was therefore guided by a precise analysis of the presence of various species of nesting birds on the site.
Your ski rental in La Rosière
For skiing down the slopes of the Mont-Valaisan sector, book your ski equipment online now. In just a few clicks, you can choose your destination, specify your dates, and select one of our La Rosière ski rental shops. We have several ski rental shops in La Rosière Centre as well as in the Eucherts neighborhood.
But how do you choose your rental skis? All our teams are here to assist you and provide guidance when making your online reservation. As passionate professionals in mountain sports, we offer a wide selection of ski packages for all levels of skiers, as well as snowboards. For your stay in La Rosière, trust the specialist in ski rental!